Wow! Folks over BGR has just got their first leaked screenshot of iOS 4.3.3 from inside sources at Apple.
The new update will contain fix for iOS location tracking bug and some improvements. Below is some of the new features as BGR reports.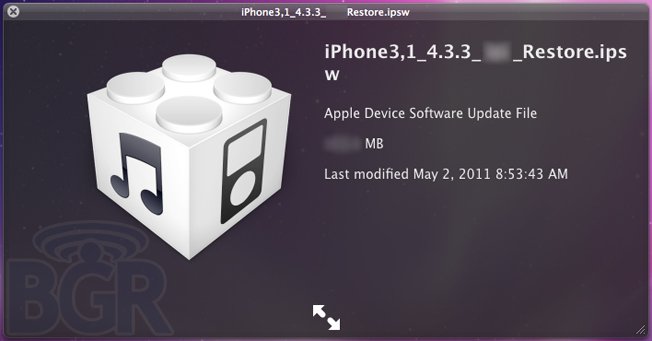 The update will no longer back up the location database to iTunes.
The size of the location database will be reduced.
The location database will be deleted entirely when Location Services are turned off.
Battery life improvements.
iPod bug fixes.
According to BGR, iOS 4.3.3 coming within two weeks. Stay tuned.